Top > Company Information
GAIO TECHNOLOGY : Company Information

GAIO TECHNOLOGY
A Leading Company in Embedded System Development
Over Three Decades of Quality and Performance
GAIO TECHNOLOGY, founded in 1980, is a leading company in the field of embedded tools and services. We provide a comprehensive range of embedded tools including high-performance cross compilers, static analysis tools, unit testing tools and embedded system simulators for developers of numerous companies in a variety of industries.
Recently with the scale of embedded software getting larger and larger, developers need reliable verification tools to assist in the development process. One such tool is GAIO's 'No.1 SystemSimulator,' which tests software behavior virtually without connecting an MPU or target device.
Additionally, GAIO offers numerous embedded system development services including custom hardware and firmware development, MPU boards, DSP boards, System LSIs as well as other applications.
Established
March 1980
Capital
298 million Japanese Yen
Board of Directors
President : Taminori Baba
Executive Vice-President : Y. Paul Kunimine
Managing Director : Yasunari Komine
Director : Toru Wada
Auditor : Mamoru Kimura
Employees
80 (as of April 2011)
Location

GAIO TECHNOLOGY CO., LTD. (JAPAN)
URL: http://www.gaio.co.jp/


Administrative Headquarters
4F. Yokohama Creation Square Building
5-1, Sakae-cho Kanagawa-ku Yokohama, Kanagawa JAPAN
Phone: +81-45-440-1507 Fax: +81-45-451-0625

Nihombashi Office
3-12-8, Nihombashi-Ningyo-cho Chuo-ku, Tokyo JAPAN (Google Map)
Phone: +81-3-3662-3041 Fax: +81-3-3662-3043

Matsuyama Technical Center
Kinuyama-Ekimae Mansion 2F
1-2-12, Kinuyama Matsuyama-shi, Ehime JAPAN
Phone: +81-89-946-8170 Fax: +81-89-953-1154

GAIO TECHNOLOGY Europe Representative Office
Georg-Glock-Str. 8 40474 Dusseldorf GERMANY (Google Map)
Phone: +49-(0)-211-4570-258
Fax: +49-(0)-211-4570-236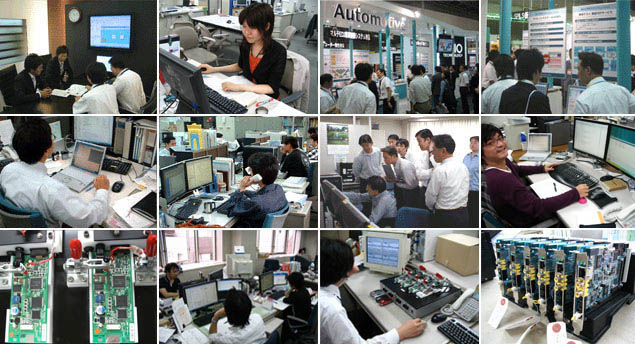 Information Links